In person Worship 10am. Online Worship whenever YOU want it!
Whether it has been a long time since you've been to Church, or have never been at all, you will find a warm welcome at Galt United Methodist Church. We are in the heart of Galt, and you will see we have a heart FOR Galt!
We are an old fashioned Church complete with stained glass and organ music, but our message of God's hope for your life and for our world is completely up to date.
Service Style
We are a special mix of traditional Worship and contemporary messages. You will enjoy organ or piano music, a seasonally decorated altar, and our Pastor wears a robe! But the energy is anything but stiff. Wear whatever you are comfortable wearing. You will be inspired through the message, an opportunity to ask for prayers for yourself or loved ones, and the warmth of the welcome you will receive. Stay for coffee and cookies and let us get to know you!
Communion
The Sacrament of Holy Communion is celebrated during Sunday morning Worship the first Sunday of every month. In the United Methodist Church we have an "open communion table" which means that "Christ our Lord invites to His table all who love Him, who earnestly repent of their sin and seek to live in peace with one another." You are welcome to take the bread and cup whether you are a first time visitor or belong to another Church.
Kids
Children are welcome to attend Worship with you! They will be celebrated and asked to come forward for a Children's Message while we sing "Jesus Loves Me." After Pastor Mary's story, your kids will receive coloring sheets and the applause of the congregation. Look at our Kid's Ministry page for monthly activities for our "Lord's Lambs" as we call our Children's Ministry program.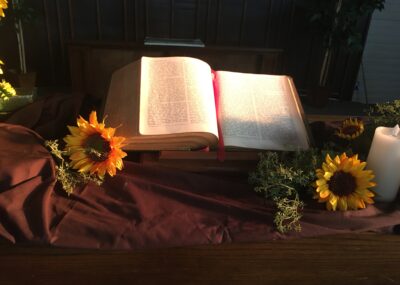 Visitor Cards
Please let us know if there are any questions Pastor Mary can answer for you. We would love to include you on our newsletter distribution list, our prayer chain, and have online Worship sent directly to your email inbox.
Check out what's going on
Get an idea for the things going on here at Galt UMC
Have Questions?
Share and reach out to us: